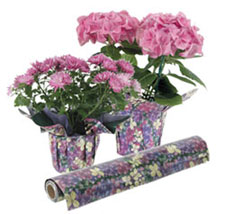 Speed Covers®. Clearphane®. Plastifoil®. Monza™ and Tessera™ sheets. Picture Perfect™ flat plant covers. And so many more pioneering products in the floriculture industry - over 12,000 different products bear the name of Highland Supply Corporation or its affiliated companies.

Speed Sheets®. SizzlePak®. Floral Stemming products. Wire and design tools. Floral paper. And don't forget Easter Grass. And many other shredded products. Highland Supply Corporation - a pioneer in the floriculture industry since 1937.

To see a more detailed description of our products and product catalog, please read over and complete the following form.